MOSCOW (Sputnik) — Earlier in the day, Gatilov and UN Special Representative for Kosovo Zahir Tanin held a meeting to discuss the situation in Kosovo, the statement said.
"[Gatilov] stressed the need for the implementation of the obligation assumed by the Kosovo-Albanian side under the agreements reached with the Serbian side," the statement reads.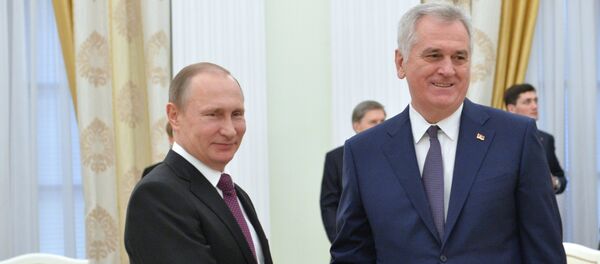 The Russian side also reportedly stressed the importance of work carried out by the UN Interim Administration Mission in Kosovo (UNMIK) to ensure stabilization of the situation in the region.
On August 25, 2015, at a high-level political meeting in Brussels, Belgrade and Prishtina signed a set of agreements aimed to normalize the mutual relations, among which a key deal was to establish the Association of Serb-majority Municipalities which would enable the Kosovo Serbs to have a greater autonomy.
Kosovo, which is inhabited mostly by ethnic Albanians, declared independence from Serbia in February 2008 after years of conflict with Belgrade. Serbia considers Kosovo to be part of its territory. Dozens of countries, including Russia, do not recognize Kosovo as an independent state.