MOSCOW (Sputnik) — On Sunday, Switzerland became the first country to hold a referendum on Universal Basic Income (UBI) with 77 percent of voters rejecting the proposal of introducing an unconditional monthly income for citizens of $2,500.
"If Provinces want to introduce basic income pilot projects, we could help them by sharing our data," Mathieu Filion said.
In the end of May, at its national convention in Winnipeg, the Liberal Party of Canada, the oldest federal political party in Canada and the country's ruling party, passed a resolution in favor of a guaranteed basic income.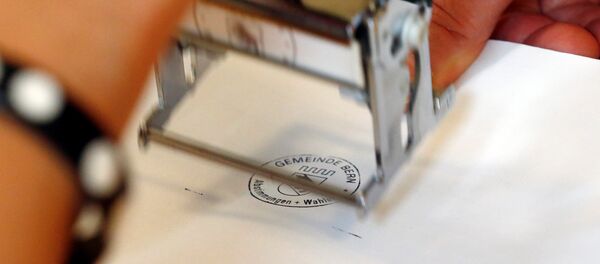 Canadian Ontario and Quebec Provinces have expressed their desire to launch pilot projects on basic income. Prince Edward Island has also expressed its strong interest in this regard. In Canada, provinces can launch such kind of projects under their own jurisdiction without involvement of the Federal Government.
A similar initiative has already been put forward in Finland and the Netherlands, with the city of Utrecht due to undergo the economic experiment.
Basic Income is a form of social security system, in which all citizens or residents of a country regularly receive an unconditional amount of money, regardless of their employment status.