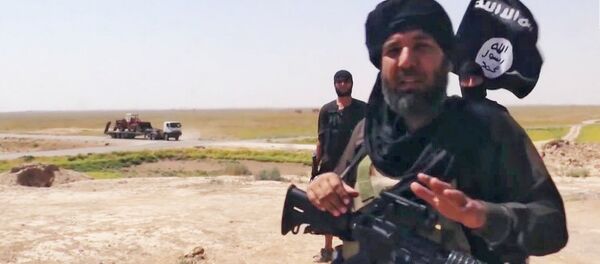 FALLUJAH (Sputnik) — According to the statement, counterterror troops took control over Shuhada-2 neighborhood. Earlier they liberated the Nuaimiya neighborhood also in the south of the city.
The governmental forces control the suburbs of Fallujah with mainly industrial buildings.
The Iraqi army and militias, backed by US airstrikes, launched the offensive to retake Fallujah on May 22. The city has been under the control of Daesh militant group since 2014. The group is outlawed in Russia and the United States.