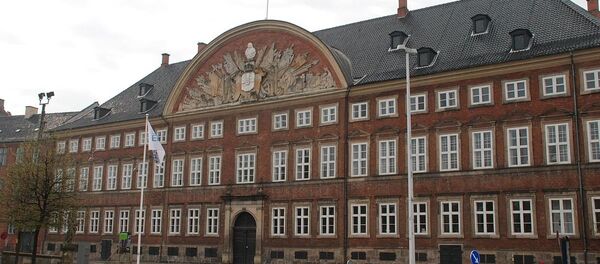 Remarkably, the Nordic nations are all in the forefront of this process, gladly venturing beyond their moral duty to help the underprivileged and the disadvantaged. Over the next four years, Denmark alone plans to welcome an additional 100,000 to 125,000 migrants from the Middle East, seemingly taking immigration for some kind of natural disaster that cannot be stopped.
According to Poul Højlund of the Danish newspaper Jyllands-Posten, the truth is the opposite: immigration is a man-made calamity that can be stopped any day of the week through only accepting genuine refugees with a valid passport via Danish representations abroad. All else simply encourages continued migration and leads to thousands of people drowning in the Mediterranean Sea en route to EU countries with the richest welfare bonuses.
Moral relativism

Højlund argued that the very parlance politicians and mainstream media use in respect to immigration is confusing and misleading. By dressing bounty hunters up as "refugees," opinion makers try to invoke compassion in public opinion. According to Højlund, refugees and economic migrants are worlds apart.
"The very word 'refugee' conceals the fact that we have to deal with a permanent migration, not with a temporary refugee crisis. The term 'refugees' calls on our help and compassion, whereas 'migrants' is a more sober term for people seeking better living conditions," Højlund wrote.
According to Højlund, Denmark is moving towards an economic, social, humanitarian and cultural catastrophe — and yet has not even started to use the correct terminology to set the political and moral perception of the crisis straight. Everyone would love to help refugees, but no sensible person would support illegal immigration, he argued.
"With the stream of migrants marketed as a refugee crisis, we continue to help the wrong and betray the weak. The right kind of refugee is still in camps across the Middle East. It is not refugees, but migrants from a multitude of countries including Syria that end up in Europe as a burden on national budgets and local communities," Højlund wrote.
Inefficiency through incompetence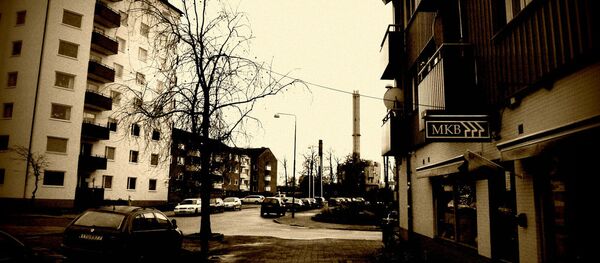 The refugee problem should be addressed by, above all, competent bodies, such as the UN Refugee Agency UNHCR, founded in 1950 to specifically target this issue. In 2014, the UN Refugee Agency UNHCR's efforts enveloped a staggering 46 million people, such as refugees, stateless persons, internally displaced persons, asylum seekers and others, with a budget of "only" 8 billion dollars. This is peanuts compared to the EU's lavish expenditure as a consequence of the colossal migration.
"Instead, they should use their systems to help genuine refugees. This would be decent, as the current policy is nothing but obscene," Højlund wrote.
Failed strategy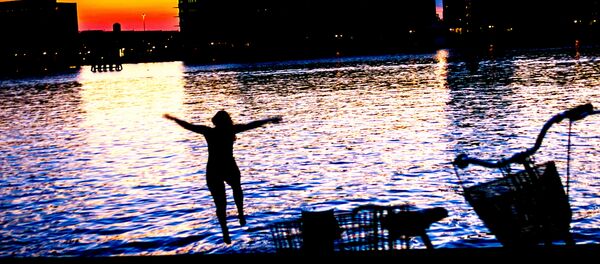 The truth is that the EU has for decades accepted immigration as a "painkiller" for the falling birth rates, rather than focusing on the circumstances which spurred the fall. Already in 1992, immigration exceeded natural population growth. In 2014, immigration contributed to around 85 percent of the population growth.
Immigration is therefore a consistent EU strategy, even though most of the politicians are reluctant to admit this publicly. As for Højlund's home country, Denmark relies on immigration as well to battle the falling birth rates combined with increased longevity. Denmark's population rose by about one million people from 1960 to 2010, with immigration accounting for 60 to 65 percent of the increase.
Gloomy future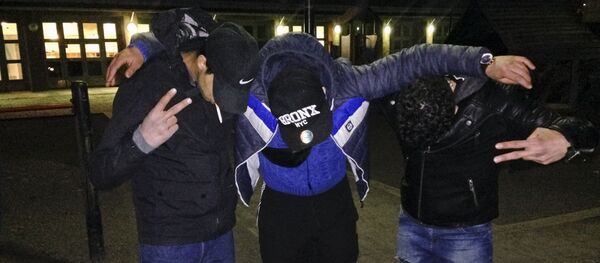 Recently, Statistics Denmark warned that the non-Western part of the country's population is bound to increase from 7.9 percent to 9.6 percent in 2020. The number of Muslims in Denmark is probably already somewhat higher than these figures, but nobody knows it for sure as political correctness has taken over the scientific approach and immigrants disappear from statistics after acquiring Danish citizenship, Højlund pointed out.
"All we know is that by 2020 we are going to have between 100,000 and 125,000 more migrants. At the very least," concluded Højlund.