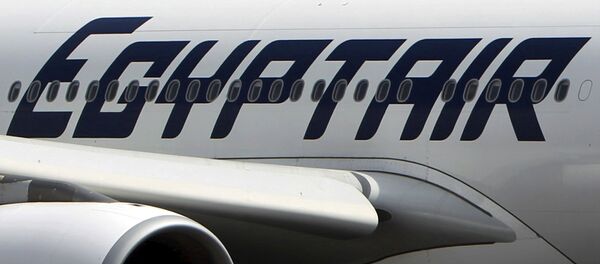 CAIRO (Sputnik) — EgyptAir flight MS955 is resuming its flight to Beijing after a security alert threat in the early hours of Wednesday, a statement by EgyptAir said.
In accordance with the international safety and security measures, the Airbus A330-220 aircraft, traveling from Cairo, landed at Uzbek Urgench International Airport upon the Cairo security authorities' request via a satellite call to the aircraft pilot, prompting him to land at the nearest airport.
All passengers and crew on board were evacuated and the aircraft was searched by the Uzbek security authorities who immediately announced that the threat was a hoax. All necessary procedures to resume the flight were taken.
The incident follows a tragedy on May 19 when the EgyptAir Airbus A320 disappeared from radar screens over the Mediterranean Sea, 10 miles into Egyptian airspace. The plane was headed from Paris to Cairo. Later, the debris of the plane was found and sent for examination to Cairo.