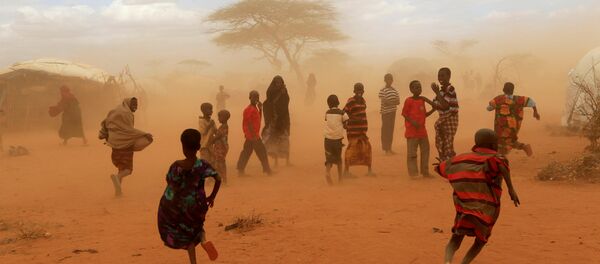 In an interview with Die Welt European Commissioner for Internal Affairs and Migration Affairs Dimitris Avramopoulos said that the money would be used to strengthen borders and to finance "migrant absorption programs" away from Europe.
The European Commission offered "comprehensive and sustainable" partnerships with seven African countries — Tunisia, Mali, Senegal, Niger, Ethiopia, Nigeria and Libya, as well as Jordan and Lebanon where the Commission hopes that its private-public "Migration Partnership" program will help reduce the numbers of people trying to migrate to Europe.
During the November 2015 EU-Africa summit in Malta European Commission President Jean-Claude Junker and leaders of the EU countries established a €1.8 billion fund to tackle the migrant crisis in Africa. The participating African leaders then complained that the sum was not enough and Junker agreed with them.
And now Mr. Avramopoulos says that the initial sum will be ramped up to €62 billion, which is more than a quarter of what EU countries earn in a year.
The European Commission plans to put as much as €8 billion toward the effort over the next five years with the remaining €54 billion to be lined up by private companies.
Meanwhile, the brain drain from Africa to Europe will continue with qualified specialists from Africa and the Middle East offered well-paid jobs in the EU and less qualified people kept away from the "promised land."
As for the desperate residents of countries economically devastated by as a result of the European and US military intervention they will keep putting their and their children's lives on the line trying to reach the European shores.
This tragic situation will continue unless the EU stops meddling in the internal affairs of independent states and helps the process of political and economic reconstruction of African and Middle Eastern countries.