The forthcoming EU Global Strategy is likely to revive the idea of Europe's own defense force, Sophia Besch, a research fellow at the Centre for European Reform, remarks in her article for Politico.eu.
"The upcoming EU Global Strategy could lay the groundwork for another attempt to revive the EU's defense role, and it may well feature the creation of permanent military headquarters," Besch writes.
Remarkably, the idea to create a "Euro Army" has long been brewing in minds of EU leaders.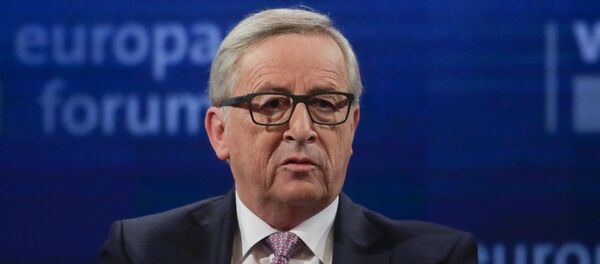 Back in March 2015 European Commission President
Jean-Claude Juncker
told
Germany's Welt am Sonntag newspaper that the EU needs its own army to address a wide range of security issues.
He bemoaned the fact that "Europe's image has suffered dramatically and also in terms of foreign policy, we don't seem to be taken entirely seriously," the Guardian reported on March 8, 2015.
In May 2015 Juncker called once again for the EU bloc to build its own army.
"A bunch of chickens looks like a combat formation compared to the foreign and security policy of the European Union," Juncker told a Brussels forum as quoted by the Daily Mail.
"I always call for a European army as a long-term project. It is not something you can build from scratch tomorrow morning," he underscored.
Although Juncker's idea prompted a lively debate it did not receive much praise from the European observers. Since then "EU army" concept has been seemingly swept under the rug.
However, in early May 2016 Chancellor Merkel's government's draft proposals on the creation of a joint European command headquarters leaked to the British media, triggering outrage among Brexiteers and Euroskeptics.
"Recent 'revelations' in the British media focused on plans to create an EU military headquarters, and stoked fears of further overreach into one of the most sensitive areas of national sovereignty — defense," Sophia Besch writes.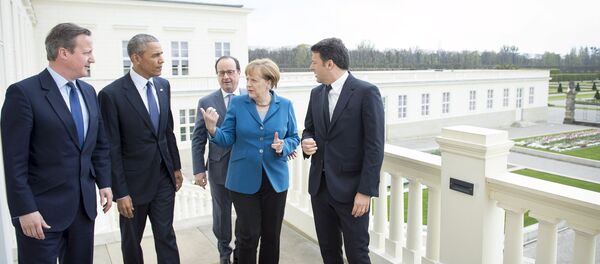 "And yet Brexit campaigners' outrage is little more than a storm in a Euroskeptic's tea cup. There are no imminent plans to create an EU army," Besch believes.
According to the scholar, a Euro Army is "an unrealistic pipe dream."
She calls attention to the fact that while Great Britain is strongly opposes the EU army idea, neither Germany nor France are demonstrating willingness for the concept's implementation.
"France would rather get the rest of Europe to support French operations in Mali and the Sahel," Besch remarks.
At the same time, there is a possibility that a European army "would remove the raison d'être for US forces in Europe."
Interestingly enough, NATO Secretary General Jens Stoltenberg expressed his concerns regarding Juncker's idea during the bloc's press-conference on March 11, 2015.
Answering the question about the idea of establishing an EU army, Stoltenberg noted:
"What I will stress is that it's important to avoid duplication and I urge Europe to make sure that everything they do is complimentary to what we do in the NATO alliance because we have to work together and we have to avoid duplications because that's not an efficient way of making sure we have a strong defense both in the NATO alliance as such but also in the cooperation between NATO and the European Union."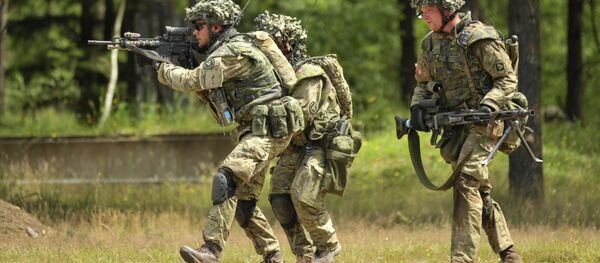 Furthermore, NATO officials fear that the EU would pour its money into its own armed forces. It should be noted that NATO is desperately trying to convince its European members to spend not less than 2 percent of their GDP on the Alliance's needs.
While the EU leadership is citing a non-existent "Russian threat" as a pretext for bolstering the EU defense it does not sound convincing enough: European states remain reluctant to increase their spending on NATO that claims to be a bulwark against Moscow in Europe.
It seems that the problem is that EU leaders are increasingly irritated by the fact that the bloc's policies are largely determined by Washington. Apparently, Europe wants to be regarded as a self-sufficient center of power on the continent. At the same time, it is no secret that NATO has become obsolete and does not meet security needs of European nations.
The time will show, whether a Euro Army will become a reality or remain an unrealistic "pipe dream."