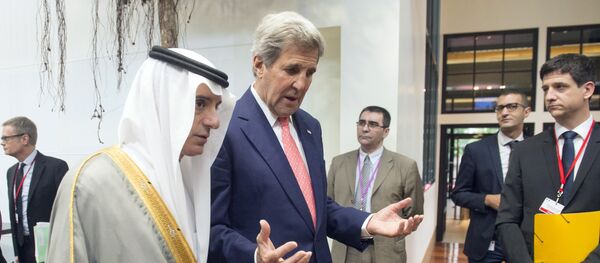 MOSCOW (Sputnik) – Maliki is in Russia for a June 7-8 official visit. According to Russian Foreign Ministry spokeswoman Maria Zakharova, the main focus of the ministerial meeting will be the issue of the Palestinian-Israeli peace process after the Middle East peace forum in Paris on June 3.
"This meeting is an opportunity for Mr. Lavrov and myself to discuss what we feel and think about the French initiative, what are the prospects of such meeting, what could we expect and how we can work in order to see positive results coming up," Maliki said ahead of the meeting.
The French capital hosted last week an international conference aimed at the resumption of the stalled Israeli-Palestinian negotiations. The conference's participants assessed the situation that involved possible risks for the Israeli-Palestinian concept.