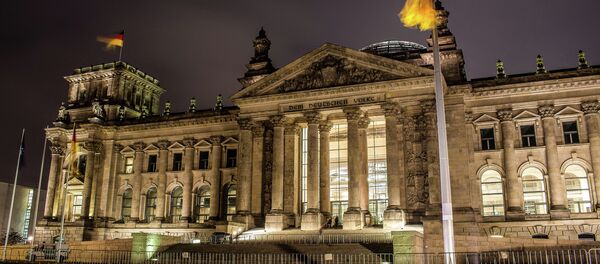 The White Paper is an official document on issues of Germany's security policy released by the country's defense ministry. German authorities are currently working on a new document that will replace the 2006 paper and contain new provisions.
The 80-page document lists various security threats that Germany is facing. According to media reports, the current version of the document places Russia among these threats and says that Moscow supposedly "blurs the line between war and peace".
According to Gehrcke, such statements are extremely "light-hearted" and "irresponsible". Moreover they imply the fact that Germany doesn't see Moscow as a partner.
"The country that is being suspected of not seeking peace, but war, can't be considered a partner. This is the message between the lines," the politician told Sputnik.
In Gehrcke's opinion, such a position is destructive as Russia plays an important role in European peace and safety.
"Anyone who wants security can seek it only with Russia. Besides, in my opinion, Russia is a partner and an important guarantor of stability in Europe. I want the Parliament to pursue a constructive policy towards Russia. The Cold War is long over," the politician said.
Gehrcke's party has repeatedly called on the German government to improve relations with Russia, but so far the progress is very slow.
"One of our demands to the Federal Government is the following: Don't make Russia our enemy! But the federal government is doing a lot of things that Russia sees as a provocation. Neither the Russians, nor the Germans want war. Therefore, we need a different policy," the politician concluded.