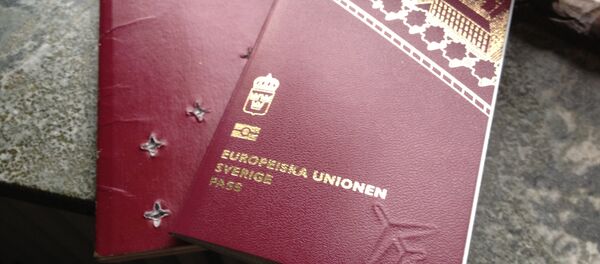 MOSCOW (Sputnik) — According to the police report published by the Bild newspaper, some 91,000 migrants did not have any identification documents.
However, the number of forged documents provided by migrants decreased, with about 1,300 forged passports seized from migrants in first months of 2016. The newspaper noted that the discovery of forged documents did not mean that the migrant would be refused refugee status automatically.
"If during the process of consideration of application on refugee status the forged documents are provided, the asylum seeker needs to prove their citizenship <…> In this case, if the situation is clarified, positive decision on a refugee status is not excluded," German Interior Minister Thomas de Maiziere was quoted as saying by the newspaper.
According to the Federal Police, about 4,200 migrants have been put on a wanted list.