MOSCOW (Sputnik) — Consumption in the United States, China and India grew at above-average rates, with India surpassing Japan as the world's third consumer of oil.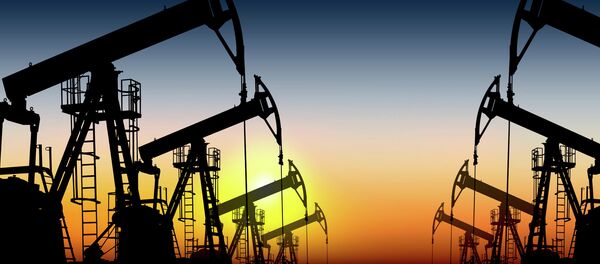 "Global oil consumption grew by 1.9 million barrels per day (b/d), or 1.9% – nearly double the recent historical average (+1%) and significantly stronger than the increase of 1.1 million b/d seen in 2014. Global oil production increased even more rapidly than consumption for a second consecutive year, rising by 2.8 million b/d or 3.2%, the strongest growth since 2004," the company said in its BP Statistical Review of World Energy June 2016 report.
Production rocketed to record levels in Saudi Arabia and Iraq, with total Organization of the Petroleum Exporting Countries (OPEC) output surpassing its previous record set in 2012. The US output saw the largest rise, with the country remaining the world's top producer, while non-OPEC production growth slowed compared to 2014, according to the report.
Global oil trade volumes rose over 5 percent, the largest increase in over 20 years, however, global refinery capacity growth fell significantly and Asian capacity fell for the first time in over 25 years.