MOSCOW (Sputnik) — According to the non-governmental Russian pollster Levada-Center, the number grew by 7 percent since September 2014. A total of 17 percent said they thought Russia should make a concessions and try to reach a compromise to end the sanctions.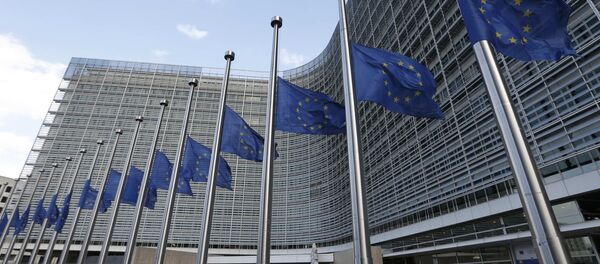 Almost half of those interviewed, 48 percent, said they thought the European Union was likely to remove the restrictions from Russia.
The United States, the European Union and some of their allies have imposed several rounds of sanctions targeting key sectors of the Russian economy, as well as a number of individuals and entities, over Crimea's reunification with Russia and accusations of Moscow's alleged interference in the Ukrainian conflict.
Russia has repeatedly refuted the allegations, stating that Moscow does not take part in the Ukrainian conflict and warning that the Western sanctions are counterproductive and undermine global stability. In response to the restrictive measures, Russia has imposed a food embargo on some products originating in countries that have targeted it with sanctions.