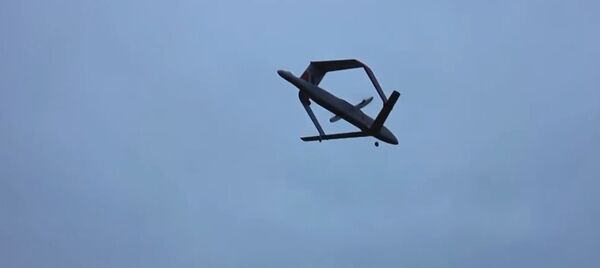 MOSCOW (Sputnik) — The Takhion and Orlan-10 drones are designed to carry out remote surveying and can work to adjust fire or survey damages, as well as function as a connection repeater.
"Rosoboronexport will strengthen Russia's position on the international unmanned aircraft system (UAS) market by promoting new complexes. These include the Takhion and the Granat-4," Rosoboronexport said in a statement.
Russia has long been in the catch-up development phase in the manufacture of drones, Rosoboronexport's deputy chief executive, Sergei Goreslavsky, said.
"However, Russian developers were able to turn the situation around, and today an increasing number of models are able to compete with foreign counterparts. We are already holding talks about the possibility of supplying Russian drones to a range of countries, interest in them is growing," Goreslavsky was quoted as saying in the statement.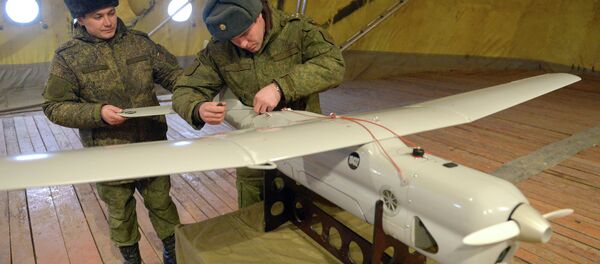 5 November 2015, 09:34 GMT
The greatest foreign interest has been expressed in the Orlan-10 drone, which has shown its capabilities during the Russian aerial campaign in Syria, he added.
Rosoboronexport is responsible for over 85 percent of Russian arms and military technology export, according to the Rostec state technologies corporation, which owns the arms exporter.