Sharapova will not be allowed to participate in 2016 Olympic Games in Rio, according to the International Tennis Federation. According to the ITF, the ban will be back-dated to January 26.
"An Independent Tribunal appointed under Article 8.1 of the 2016 Tennis Anti-Doping Programme has found that Maria Sharapova committed an Anti-Doping Rule Violation under Article 2.1 of the Programme and as a consequence has disqualified the affected results and imposed a period of ineligibility of two years, commencing on 26 January 2016," the ITF said in a statement.
Maria Sharapova said that she will appeal the two-year disqualification, according to her Facebook page. The athlete added that the ITF had initially requested a four-year ban.
"While the tribunal concluded correctly that I did not intentionally violate the anti-doping rules, I cannot accept an unfairly harsh two-year suspension. The tribunal, whose members were selected by the ITF, agreed that I did not do anything intentionally wrong, yet they seek to keep me from playing tennis for two years. I will immediately appeal the suspension portion of this ruling to CAS, the Court of Arbitration for Sport."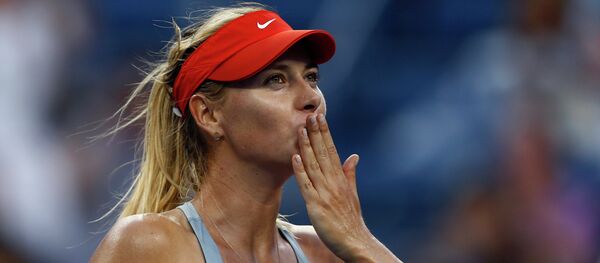 On March 7, Sharapova, Russia's five-time Grand Slam tennis champion,
admitted
to having tested positive for meldonium, which was added by the World Anti-Doping Agency (WADA) to its banned substances list on January 1, 2016. Sharapova has been suspended from participation in all tournaments since March 12. She said her family doctor began issuing the substance, also known as mildronate, in 2006 because of health problems.
​A number of Russian top athletes besides Sharapova have failed a drug test for meldonium.
Meldonium is used in Eastern Europe and the former Soviet Union to treat heart conditions. The WADA considers the drug to be a metabolic modulator that increases athletes' endurance and shortens post-exercise rehabilitation time.