In May, a Ukrainian court sentenced the journalist to three and a half years of imprisonment because Kotsaba turned out to be an undesirable person for Kiev, the media source said.
"The court found the TV journalist guilty not because he was reporting from the so-called Lugansk People's Republic, and not because he took part in a Russian TV show. The reason is that he is a private person who called on his countrymen to abandon the military mobilization," Deutschlandfunk reported.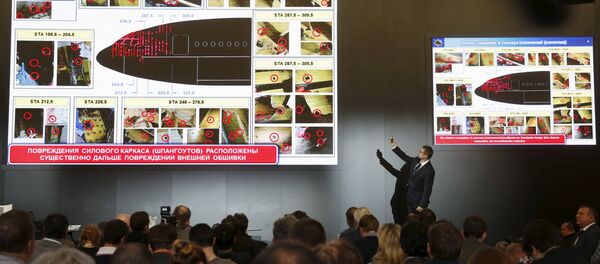 Ukrainian authorities have viewed Kotsaba's appeal as hindering the activities of the Ukrainian Armed Forces of Ukraine, although the prosecution was unable to prove, whether the appeal of the journalist had any effect at all.
Ruslan Kotsaba had been covering conflict in the Donbass on both sides, trying to avoid a biased approach common for the Ukrainian media, the newspaper wrote. For example, he revealed that "the air conditioner explosion" in the Lugansk regional administration building was actually an artillery strike.
The wife of the journalist, Ulyana Kotsaba, told Deutschlandradio that her husband had opposed the war, but never Ukraine itself.
"My husband was a patriot all his life," Kotsaba's wife told Deutschlandradio. "There was not a single proof for his alleged crimes. That is why even those who do not support his position said that he still should not have been sentenced to prison for his different opinion."
Ruslan Kotsaba was arrested on February, 8 last year. He called for Ukrainians to boycott the next wave of mobilization in connection with the conflict in the Donbass.
Amnesty International and Human Rights Watch titled Kotsaba a "prisoner of conscience," someone who is kept under arrest due to his or her political or other beliefs.