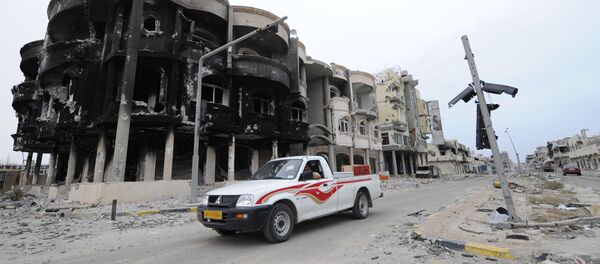 MOSCOW (Sputnik) — So-called Emir of the Daesh Hamid Malouqa Al-Zliteni was killed in downtown of the Libyan coastal city of Sirte in a clash between the Libyan militia and the Daesh terrorists, local media reported Thursday.
Five captured Daesh militants told that at least three local senior Daesh figures managed to flee the city, Libya Observer reported.
On Saturday, the Ghardabiya airbase, just 12 miles south of Sirte, was retaken by the Libyan militia.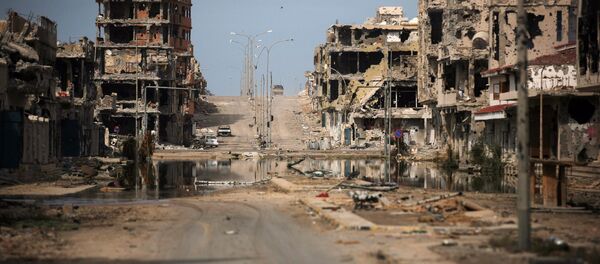 Libya has been in a political and security vacuum since
the 2011 Arab Spring uprising
and the ouster of the North African nation's long-time leader Muammar Gaddafi.
Years of instability created a political and security vacuum in the country that was filled by Islamist militants. Daesh forces gained a foothold on the Libyan coast by capturing the cities of Sirte and Derna.
The Daesh is a militant jihadist group outlawed in many countries, including Russia.