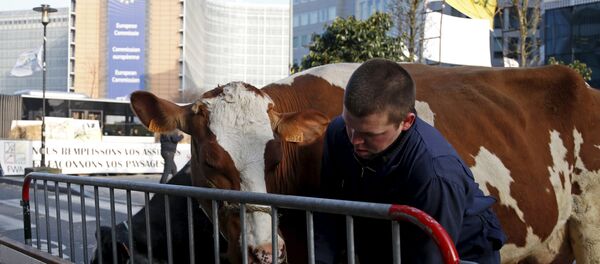 MOSCOW (Sputnik) — European foodstuffs will be not competitive on the Russian market, in comparison with domestic products, if the food embargo is lifted in the near future, Russian Agriculture Minister Alexander Tkachev said Thursday.
"Even if the food embargo comes to an end in a year or two, taking into account the devaluation [of the ruble] and [the Russian state] support [toward domestic manufacturers], goods from the EU will not be competitive. And taking into account the consumer, whom we have won over and who now sticks to domestic Russian goods, there will be no miracle," Tkachev told the Rossiya-24 television channel.
According to Tkachev, Russia currently meets 90 percent of its own demand for pork and poultry and imports are no longer needed.
"Russian production dominates, we have changed," Tkachev added.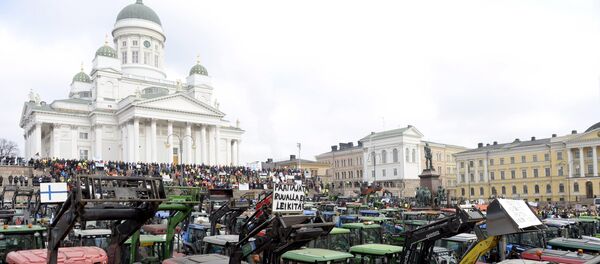 The United States, the European Union and some of their allies have imposed several rounds of sanctions targeting key sectors of the Russian economy, as well as a number of individuals and entities, since 2014 over Crimea's reunification with Russia and accusations of Moscow's alleged interference in the Ukrainian conflict.
Russia has repeatedly refuted the allegations, stating that Moscow has tekn no role in the Ukrainian conflict. In response to the sanctions, Russia imposed a food embargo on some products originating in countries that have targeted it with sanctions.
On Wednesday, the French Senate voted in favor of a resolution calling on Paris to ease sanctions against Russia ahead of the EU summit, scheduled for June 28-29, where the issue of prolongation of the EU anti-Russia sanctions is expected to be discussed.