MOSCOW (Sputnik) — The Holy and Great Council of the Orthodox Church, also known as the Pan-Orthodox Council, is a planned synod of the bishops of all autocephalous local churches of Eastern Orthodox Christianity. The Council is set be held on the Greek island of Crete on June 16-27, after more than 50 years of preparations.
"Our Church is having difficulties with participation in the convened Council and suggest postponing it for some time," Patriarch Irinej of Serbia said in a statement, addressed to Ecumenical Patriarch Bartholomew of Constantinople.
He cited the Bulgarian Orthodox Church's decision to refrain from participation in the Council among the reasons to propose the postponement of the event.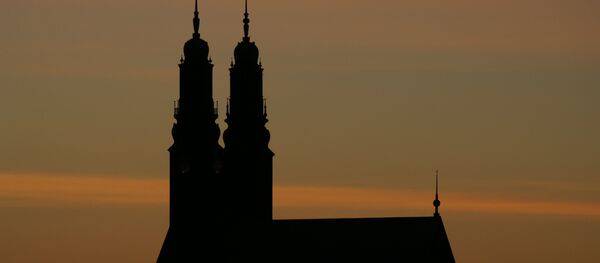 Patriarch Irinej suggested that the forthcoming meeting in Crete should be regarded as not the Pan-Orthodox Council, but as a pre-Council all-Orthodox conference, which would deal with additional preparations or would be the first step toward convening the Council.
Earlier this week, the Russian Orthodox Church proposed to the Patriarchate of Constantinople to hold an extraordinary meeting no later than June 10 in the light of the Bulgarian Orthodox Church's refusal to participate in the Pan-Orthodox Council. The proposal was denied, with the Patriarchate of Constantinople saying that the Council would be held despite the Bulgarian Church's move, as no institutional structure could revise the conciliar process once it began.