NOVOSIBIRSK (Sputnik) – Rogozin added that the work would start by the end of 2016: 
"By the end of the year we will start to cut metal and the construction of ships and other marine equipment in the Far East for the development of the Arctic Shelf will begin," Rogozin, who is also the head of the Russia's Arctic Commission, said.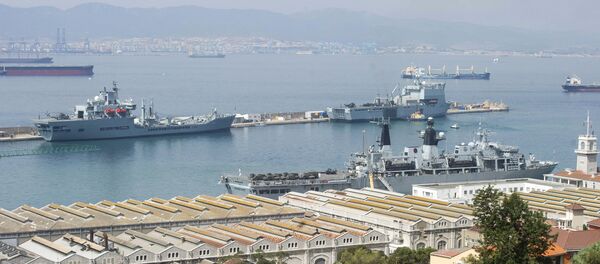 He also said that after modernization the Zvezda shipyard would be the most advanced and biggest plant adding that now it is necessary to supply it with Russian metal.
The deputy prime minister added that a breakthrough in the modernization of the plant had been achieved and the full-scale works had been launched. 
The Zvezda shipyard was built in 1950s and was used for repairing naval vessels as well as decommissioning submarines. In late 2000s the plans to modernize the shipyard were announced but the works were permanently being delayed. 
Russia is going to invest 1.35 billion rubles ($21 million) in promising Arctic Shelf projects as a part of the program on development of shipbuilding, Russian Deputy Prime Minister Dmitry Rogozin said Thursday.
"Since this year as a part of the state program Development of Shipbuilding and Machinery to Develop Shelf Fields, promising projects with a budget of 1.35 billion rubles will be implemented," Rogozin said.