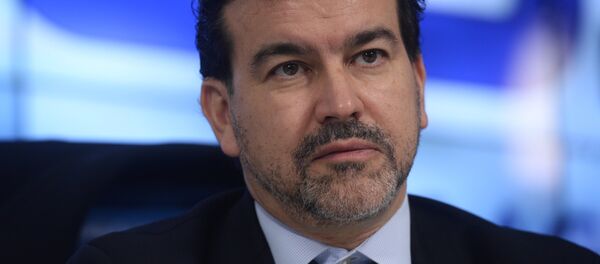 MOSCOW (Sputnik) – Many European lawmakers agree with the necessity of easing the anti-Russia sanctions but are afraid to voice this opinion, a French parliamentarian and a co-author of a resolution calling for alleviation of the restrictions told Sputnik.
On Wednesday, the French Senate passed by overwhelming majority a resolution calling on the government to ease sanctions against Russia. The National Assembly, France's lower house of parliament, adopted a similar resolution in April.
"We shall talk with our colleagues and we shall try to advance this point of view among our colleagues, but I think many of our colleagues agree with us, but few dare to express it, and maybe our position will allow them to speak more loudly," Simon Sutour said.
Since 2014, the European Union, the United States and their allies have imposed several rounds of sanctions against Russia over accusations of Kremlin's alleged interference in the Ukrainian conflict — a claim that Moscow has repeatedly denied.
On June 28-29, the EU leaders are due to decide on further prolongation of sanctions at a summit in Brussels.