MOSCOW (Sputnik) –  The meeting will be held in The Hague later this month.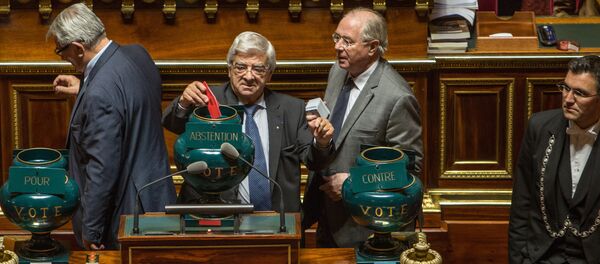 On Wednesday, the French Senate passed by overwhelming majority a resolution calling on the government to ease sanctions against Russia. The National Assembly, France's lower house of parliament, adopted a similar resolution in April.
"We will propose introducing a similar resolution in the [EU] states' national parliaments. Whether they will vote 'for' or 'against', what's important here is not the result, but the fact of raising this issue," Pozzo di Borgo told Izvestia.
Since 2014, the European Union, the United States and their allies have imposed several rounds of sanctions against Russia over accusations of Kremlin's alleged interference in the Ukrainian conflict — a claim that Moscow has repeatedly denied.
On June 28-29, the EU leaders are due to decide on further prolongation of sanctions at a summit in Brussels.