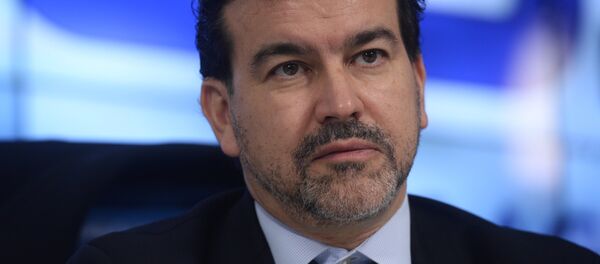 MOSCOW (Sputnik) – Simon Sutour, a French parliamentarian and a co-author of a resolution calling for alleviation of the anti-Russia sanctions, called in an interview with Sputnik for dialogue with Russian lawmakers and stressed importance of lifting personal restrictions.
"For us, there is a point which is important, that is sanctions against Russian lawmakers which do not allow them to go… to the European Union and France… We would like, besides dialogue between states, to have inter-parliament dialogue, so we want sanctions against the [Russian] legislators to be lifted," Sutour said.
On Wednesday, the French Senate passed by overwhelming majority a resolution calling on the government to ease sanctions against Russia. The National Assembly, France's lower house of parliament, adopted a similar resolution in April.
Since 2014, the European Union, the United States and their allies have imposed several rounds of sanctions against Russia over accusations of Kremlin's alleged interference in the Ukrainian conflict — a claim that Moscow has repeatedly denied.
On June 28-29, the EU leaders are due to decide on further prolongation of sanctions at a summit in Brussels.