Police in the Indian state of Goa raided a building in the small town of Ribandar. Anand Kumar, the head of the escort service, was arrested, as well as four people who were employed as security guards.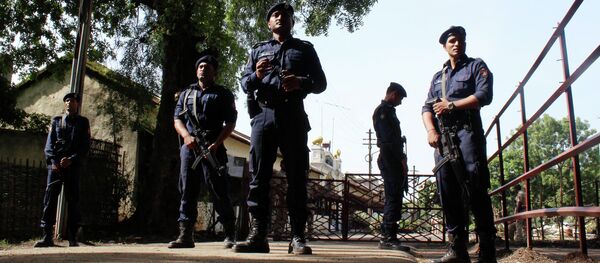 The business had been operating in Goa for four years, Superintendent of Police Kartik Kashyap told reporters at a press conference. Models and upcoming models, as well as actors and TV stars were being supplied to customers at upscale hotels across the state. A list of clients, which includes the names of major political leaders and top executives, was also recovered during the police raid. A preliminary inquiry revealed that one customer was charged between 500,000 and 2,000,000 Indian rupees (US $7,500 — US $30,000).
The case has been registered and the investigation is ongoing. The superintendent said the police are still searching for two of Kumar's partners.