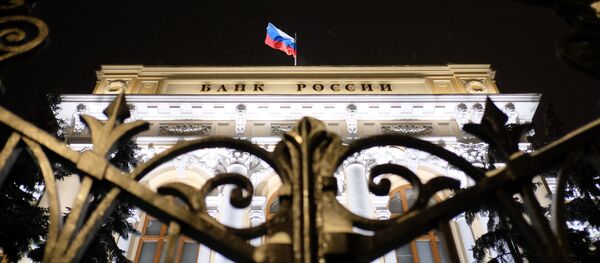 MOSCOW (Sputnik) — The Bank of Russia is confident that inflation in the country will drop to 4 percent by the end of 2017, the banks's governor, Elvira Nabiullina, said Friday.
"Our confidence in the sustainable decrease of inflation and in achieving the goal of 4 percent by the end of 2017 has grown… We are confident that we can reduce inflation to the target level even in the case of the inflation risks realization, but for this we need to keep cautious, measured approach, supporting moderate stringency of monetary policy," Nabiullina told reporters.
Russia's annual inflation rate stood at around 7 percent between 2012 and late 2014 after reaching a record low of under 4 percent in early 2012, according to the State Statistics Service. Consumer prices rocketed in late 2014, with inflation reaching almost 17 percent by early 2015. Inflation rates later declined, falling below 8 percent by early 2016.