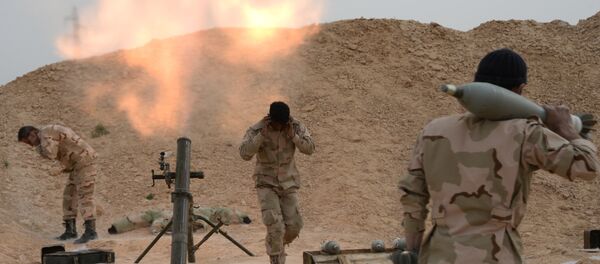 DAMASCUS (Sputnik)
–
The source specified that the oil station was located near the city of Ar-Rusafa.
He added that there were clashes between the Syrian military and the Daesh militants, which resulted in some militants being killed and several others wounded.
According to the source, the clashes were accompanied by the Syrian and Russian military airstrikes.
Syria has been mired in a civil war since 2011, with numerous opposition factions and Islamic extremist groups fighting government forces seeking to topple the government of President Bashar Assad. The Daesh terrorist organization is outlawed in the United States, Russia and several other countries.