WASHINGTON (Sputnik) – Russian-backed Syrian forces are driving on Raqqa, the Syrian capital of Daesh, while US-supported rebel forces, including Syrian Kurds, are attacking too.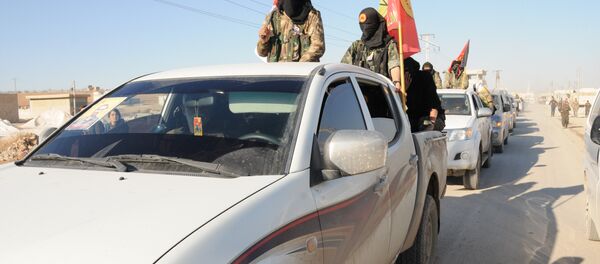 "The argument that any attempt to eliminate Daesh requires a strategy to mobilize Arab Sunni sentiment against it [in accord with] Saudi Arabia, Iran and Turkey points to the same dead end that allowed the rise of Daesh in the first place," he said on Thursday.
US toleration and empowerment of Saudi policies had led to the rise of the Daesh in the first place in both Syria and Iraq, Jatras, who served as an adviser to US Republican senators for many years, explained.
"Lockstep US support for the Saudis' and Turks' fanatical insistence in foisting a sectarian war on Syria in an attempt to install a Sunni theocracy in place of the secular Damascus government lies at the root of the conflict and is what keeps it going."
The US government still sought to protect the Syrian al-Qaeda affiliate known as the al-Nusra Front and such supposedly "moderate" terrorist groups like Ahrar ash-Sham despite their record of atrocities and cooperation with al-Qaeda, Jatras observed.
"Unless and until the Obama Administration frees itself from the baleful influence of its clients (or perhaps its patrons?) in Riyadh and Ankara, this pattern is unlikely to end."
Even if some military gains can be made against Daesh in isolation, the Obama Administration and its Middle East allies still want leverage for an eventual "regime change" outcome, which would mean preserving some sort of radical Sunni presence in Syria, Jatras explained.
"Syria's Sunnis are not the ones demanding Wahhabist Sharia [Islamic law] in their country. Most Syrian Sunnis support a national, secular state. Syria would not have lasted a day, much less five years of outside aggression, without Sunnis in the army, in the government agencies, in the business community."
The Damascus government was not sectarian and most of the generals in the Syrian Army and most of President Bashar Assad's Cabinet are Sunni, Jatras noted.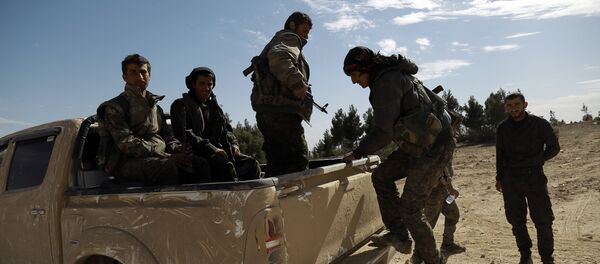 "Sectarianism [in Syria] comes from the jihadists and their foreign sponsors, unfortunately including the United States."
The advance of the Syrian army towards Raqqa with focused Russian air support was a triumph for Moscow's military strategy, Jatras insisted.
"I think we may be about see Moscow demonstrate yet again the efficacy of military power when combined with a limited, well-crafted strategy. … That is the right approach, whether Obama and his incompetent, jihad-fomenting administration like it or not."
The combination of carefully directed airstrikes in support of a well-organized and motivated professional army had already succeeded in liberating Palmyra and was likely to also succeed in both Aleppo and Raqqa, Jatras concluded.