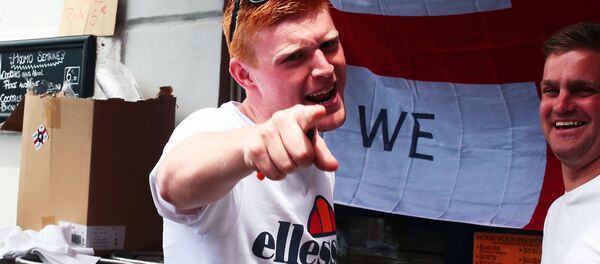 MOSCOW (Sputnik)
–
The four youths were heavily intoxicated, the local iTele channel reported, citing police sources.
Scuffles involving England fans broke out outside an English pub in Marseille's Old Port on Thursday and Friday, ahead of England's Euro 2016 game with Russia.
French Sports Minister Patrick Kanner told a local channel this was potentially one of the several risky matches that could lead to violence among team supporters.
French media said small groups of Russian and French fans were caught up in Friday's brawl that ended in English fans throwing bottles at French riot police.