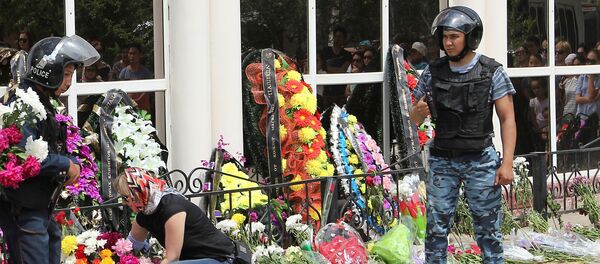 ALMATY (Sputnik)
–
On June 5, unidentified armed assailants attacked two gun shops and a military unit in Aktobe. As a result of the attack, at least 7 people were killed, including three servicemen, and 38 injured. In response, the country's authorities announced an anti-terrorist operation.
"According to preliminary reports, terrorists planned to attack a penal institution and certain administrative buildings of government agencies after obtaining fire arms," Maj. Gen. Nurgaly Bilisbekov told reporters.
He added that joint efforts of Kazakhstan's law enforcement agencies prevented terrorists from implementation of their plans.
According to Bilisbekov, Kazakhstan's security services killed 18 and detained nine more perpetrators of Aktobe attacks in a counterterrorism operation.