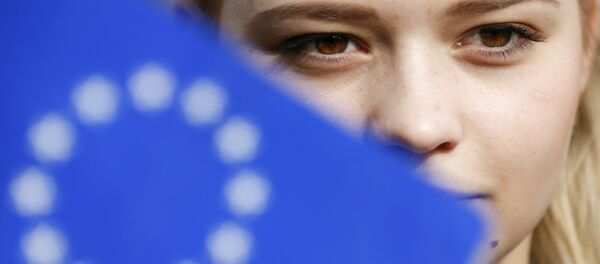 MOSCOW (Sputnik) — In April, over 61 percent of Dutch voters rejected the EU-Ukraine association deal's ratification in the advisory referendum.
"I am totally, totally, totally against referendum on multilateral agreements because it makes no sense as we have seen with the Dutch referendum… and the referendum led to this disastrous result," Rutte told the European parliament as broadcast by the NOS news network.
The Ukrainian Association Agreement with the EU was signed in June 2014 and ratified by the parliaments of all 28 EU member states.
After the negative result of the national vote, the Dutch parliament rejected a proposal by the opposition to withdraw the ratification, providing the government with more time to consider the issue.