DUBAI (Sputnik) — The Iraqi Army and Shiite militias, backed by US airstrikes, launched the offensive to retake Fallujah on May 22. The governmental forces have already gained control over most of suburbs of the city.
"Iraqi Defense Minister raises in the sky piloting F-16 to lead the fighter aircraft wing to carry out bombing of the selected IS [Daesh] positions in Fallujah," Obaidi wrote on his Facebook account.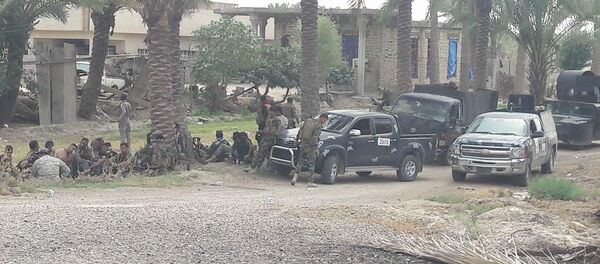 Fallujah, located some 42 miles west of the Iraqi capital of Baghdad, is one of the largest cities in the Anbar province. The Anbar province is home to the Daesh stronghold, where Iraqi forces are continuing their push against terrorists with the help of Shiite militias.
The minister used to serve as a flight engineer in the Iraqi Air Force between 1987-2003.