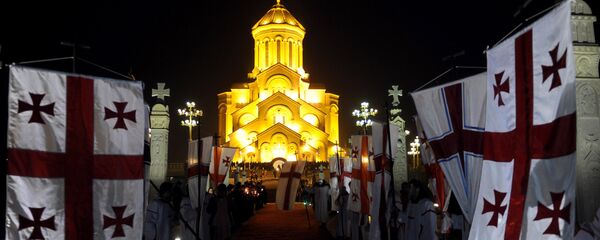 MOSCOW (Sputnik) — Earlier in the day, the Holy Synod of the Russian Orthodox Church met for an extraordinary session and offered to postpone the Council to a later date because several Orthodox churches refused to participate since the procedure and documents of the Council had not been worked out properly yet.
"Our decision [to postpone the Council] is being reported to the head of the [Orthodox] churches, we will wait for a response of Patriarch of Constantinople," Legoida told Rossiya-24 television on Monday.
He added that the Russian Orthodox Church had proposed to postpone the Council earlier, but the Patriarchate of Constantinople had answered at that time that there were no possibility to change the date.
The Holy and Great Council of the Orthodox Church, also known as Pan-Orthodox Council, is a planned synod of the bishops of all autocephalous local churches of Eastern Orthodox Christianity. The Council is set to be held on the Greek island of Crete on June 16-26, after more than 50 years of preparations. A number of churches, including the Bulgarian Orthodox Church, the Georgian Orthodox Church and the Serbian Orthodox Church refused to participate in the Council.