WASHINGTON (Sputnik) — In his presidential campaign, Trump has advocated monitoring mosques and Muslim communities to identify individuals who are being radicalized to commit terrorist attacks.
"We need more intelligence, we need a stronger intelligence community," Trump told Fox News. "Obama won't do that because he doesn't want to single out this group."
On Sunday, US national Omar Mateen killed 49 people and injured 53 others at Pulse gay nightclub in Orlando. The Orlando massacre has become the deadliest mass shooting in the history of the United States, surpassing the death toll from the 2007 incident at Virginia Tech university, which claimed 32 lives.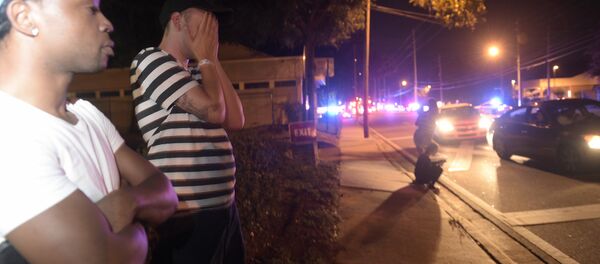 While commenting on a massacre of at least 50 people at a gay nightclub in the US state of Florida, Trump was especially critical of a 2014 decision by New York City Mayor Mayor Bill de Blasio to dismantle a police department agency known as the "Demographics Unit."
"In New York City we had a fantastic intelligence group set up. When our mayor, our new mayor de Blasio… wiped it all out, it was the best in the country," Trump said. "So now we don't know what's going on."
The Demographics Unit sent plainclothes officers into Muslim neighborhoods to monitor conversations. In the process, the agency created detailed files on Muslims, including where they ate, shopped and worshipped.
At the time, de Blasio said disbanding the unit was necessary to restore trust between the police and communities.