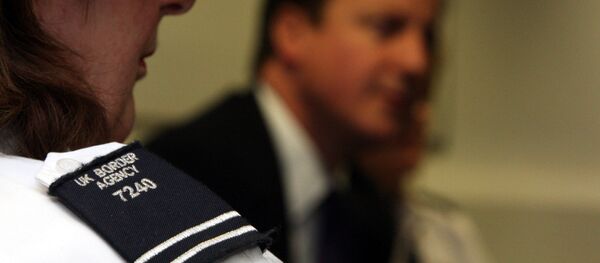 MOSCOW (Sputnik) — The immigration to the United Kingdom needs to be contained, Former London Mayor Boris Johnson, one of the key supporters of the United Kingdom leaving the European Union, said Tuesday.
At the debate on the EU membership, organized by The Telegraph, Johnson claimed that, the UK population is expected to reach "80 million in the next few decades."
The former mayor also stressed that issues of immigration came down due to the fact that the Brits did not feel in control.
"People feel they haven't given democratic consent to what is happening," Johnson said during the debate.
UK nationals are set to vote on June 23 in a referendum on the country's EU membership, after Prime Minister David Cameron and the leaders of 27 EU member states agreed in February to grant the United Kingdom a special status within the bloc.
Euroskeptic sentiment has emerged against the backdrop of mass migration and unfavourable fiscal policies in the European bloc.