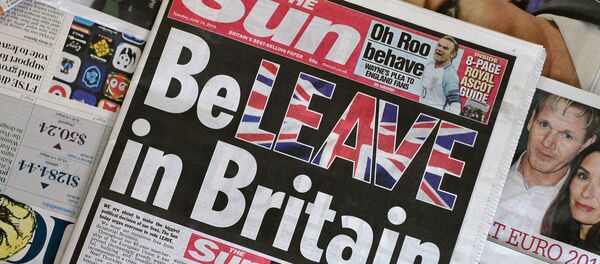 MOSCOW (Sputnik) –  As many as 47 percent of UK nationals would support a Brexit, while 40 percent would vote for the country to retain its EU membership at an upcoming referendum, a poll revealed Tuesday.
According to the pollster TNS, some 13 percent are still undecided nine days ahead of the vote.
UK citizens will vote on June 23 in a referendum on the country's EU membership.