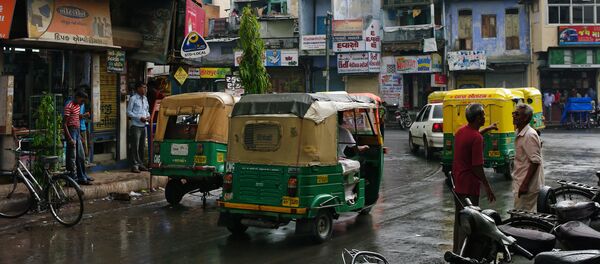 The newly found cities are located close to the ancient temple city of Angkor Wat in the northwest of the country, and are estimated to be between 900 and 1,400 years old. Some of the cities can compete in size with the Cambodian capital Phnom Penh, researches said.
The findings were revealed beneath the tropical forest floor by researchers using airborne laser scanners. The helicopter-mounted lasers, which can filter out surface vegetation, revealed hidden details and patterns in the shape of the soil layers.
"We have entire cities discovered beneath the forest that no one knew were there," Australian archaeologist Damian Evans, who led the research, told The Guardian.
​The discovery offers new insight not only into the Khmer Empire, which reigned in what is now called Cambodia from around the 9th to the 15th centuries, but into the populations that lived in the area long before then, the study found. "Ultimately, these studies will allow us to move beyond proximal, culturally specific explanations for the collapse of early societies in monsoon environments," Evans wrote in the study. "In doing so, archaeologists will be much better prepared to address one of the core issues facing studies of societal resilience."
The most dramatic among the findings is an entire medieval city for which Evans and his team had searched for almost 10 years before concluding it didn't exist.