MOSCOW (Sputnik) — He added that UN Special Envoy for Syria Staffan De Mistura could expend more efforts to facilitate the new round of intra-Syria settlement talks.
"We hope that a line under the Syrian crisis would be drawn at last… We hope that the line would also be drawn under the Ukrainian one," Churkin told the Rossiya-24 television channel.
Syria has been mired in civil war since 2011, with numerous opposition factions and Islamic extremist groups fighting the Syrian Army and other government forces loyal to President Bashar Assad.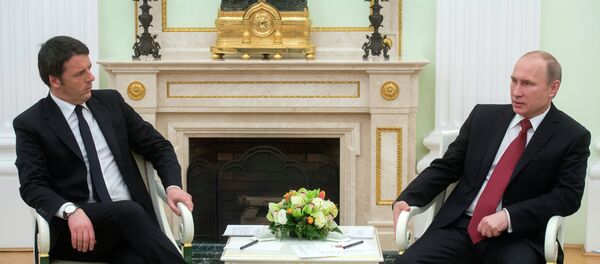 The international community, including Russia, is undertaking steps to end the Syrian conflict and put an end to the violence. Syrian government and opposition groups have met several times during the UN-brokered reconciliation talks, but the negotiations have not yielded significant results.
Southeastern Ukraine has been suffering from a crisis triggered by a military operation launched by Kiev authorities against local militias in April 2014. The latter have refused to recognize the pro-Western government in Kiev that came to power in what they consider to have been a coup.
In February 2015, Russia, Germany, France and Ukraine worked out the second Minsk ceasefire agreement to settle the conflict in eastern Ukraine. The deal, stipulating a full ceasefire and constitutional reforms, was signed by Kiev and Ukraine's pro-independence militias.