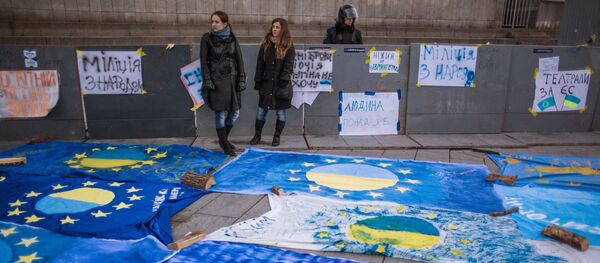 Kiev behaves "like a child waiting for a piece candy when it does something right," Tombinsky said as
cited by the website
.
It does not want to realize that the question of visa-free travel can't be resolved immediately, the diplomat added.
According to Tombinsky, the EU institutions need time to consider the issue of a visa-free regime for Ukraine and will make the corresponding decision by the end of the summer.
"The European Commission has made its conclusion with a positive recommendation to grant Ukraine visa-free regime and transferred it to the European Council and the European Parliament. From now on, it is their job. I think that over the summer they will be able to go through all these processes," Tombinsky said.
The diplomat also added that Ukraine should understand that European politicians have many other problems and need time to consider the matter.
Earlier, the European Commission proposed the introduction of a visa-free regime for citizens of Ukraine, Turkey, Georgia and Kosovo. However, the EU countries failed to reach a common agreement on this issue so far.
Nevertheless, Kiev expects Brussels to establish visa-free travel regime between Ukraine and the European Union in the autumn, Ukrainian Vice Prime Minister for European integration Ivanna Klympush-Tsintsadze said Saturday.