As the NATO summit in Warsaw is approaching the alliance is ramping up its hostile rhetoric against Russia. Some members, like Poland and the Baltics, continue to insist that the "Russian threat" is real thus further deepening tensions.
However, some countries, particularly Germany and France, have insisted that the upcoming summit does not make significant changes to the principal NATO goals.
"Berlin and Paris are pushing the idea to establish a new council within the Russian-NATO framework. Thus, German and France are drifting away from Cold War era rhetoric which has prevailed in global politics after the Ukrainian crisis broke out," Dubien underscored.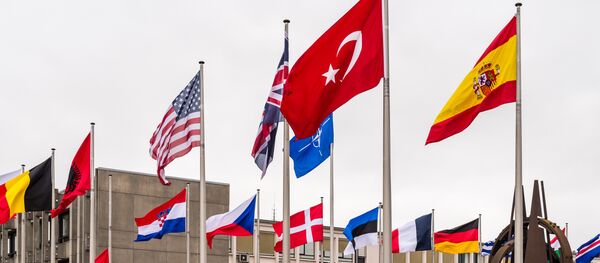 At the same time, as NATO members, Central and Eastern European countries, the Baltics, and Poland are pushing for a firm diplomatic response from the alliance, the analyst said.
Poland wants to get rid of the 1997 agreement between Russia and NATO which band deployment of permanent military bases near the Russian border.
These countries defend their vision of the NATO policy to pressure European political institutions.
According to Dubien, currently the mechanism of decision making within the European Union is dominated by the Western model. This why there is no serious opposition to the deployment of US air defenses in Poland and Romania.
The analyst said that Russia sees NATO's expansion as a threat to its national security. However, Russia has responded adequately to each step of the NATO buildup along its borders.