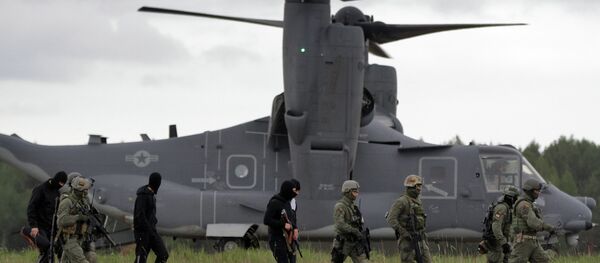 MOSCOW (Sputnik) — Moscow sees continued attempts to exert pressure on Russia and launch an anti-Russian campaignaimed to force Moscow to abandon its stance on global issues, Lavrov said.
"We do not intend to give into attempts to drag us into a confrontation, not with the United States, not with NATO, not with the European Union. Clearly, confrontational habits and fruitless geopolitical games only impede efforts to achieve sustainable global development and generate crises like the one in Ukraine," Lavrov told Russian lawmakers.
"We see continued attempts to exert pressure on us, to launch an anti-Russian campaign with the goal of forcing us to abandon our fundamental moral approach to world order problems. There is a clear desire to patch up transatlantic discipline on our expense, at the same time undermining Russia's position as a competitor in the energy and arms markets."
Lavrov said that Russia will be able to ensure the security of its citizens under any circumstances.
"No one should doubt that under any circumstances we will ensure the security of our country and our citizens."