GENEVA (Sputnik) — Earlier in the day, Ukrainian Defense Minister Stepan Poltorak said Ukraine was discussing potential participation in the NATO buildup in the Black Sea.
"We are closely following this discussion and hope that it will not bring about an increase in risks in the region. We reserve the right to take adequate counter actions against that," Karasin told RIA Novosti.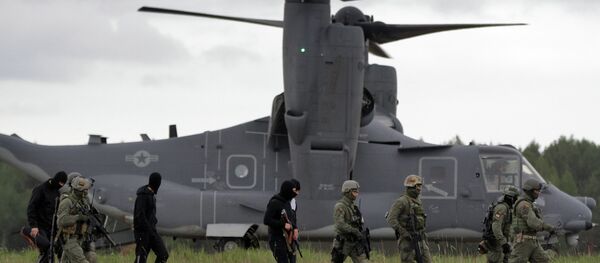 The deputy minister stressed that Moscow was gravely concerned about the possibility of Kiev joining the NATO Black Sea force.
NATO has been bolstering its military presence in Eastern Europe and the Black Sea since the outbreak of the conflict in southeastern Ukraine in April 2014, in response to what it considers to be Russia's aggressive foreign policy.
Russia has repeatedly dismissed the Ukraine-related accusations leveled at it, warning that increased NATO activities near the country's borders could undermine regional and global stability.