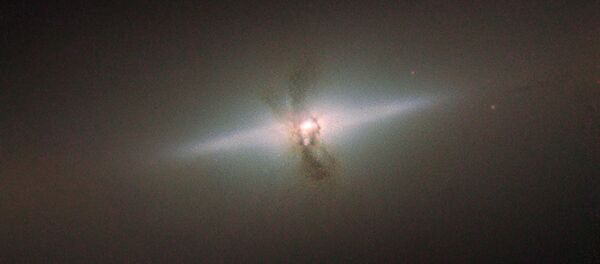 At the Sayan Observatory of the Institute of Solar-Terrestrial Physics of the Siberian Branch of the Russian Academy of Sciences, trial operation of the first wide-angle telescope in Russia has started.
The AZT-33 VM telescope with a field view of 2.8 degrees was built in St. Petersburg by optical corporation JSC "LOMO," with the assistance of the Siberian Branch of RAS and Roskosmos.
The new telescope will be able to view any asteroid or comet from thousands of miles away before their collision with Earth.
"This is the first tool of its kind in Russia, a world-class telescope, very powerful. It will be able to detect distant objects that threaten Earth," news website Izvestia reported Boris Shustov, scientific director of the Institute of Astronomy as saying.
"Within just 30 seconds the telescope can get information about an asteroid of 50 m in size and at a distance of one astronomical unit — 150 million km. This means that the telescope will be able to view any object from that distance, parameters of which could be comparable to the Tunguska meteorite," Shustov further said.
He explained that the shortest time of approach of such bodies to Earth from a distance would be one month in its worst scenario. But usually it would be able to predict objects years ahead. That is, it would be possible to detect potentially dangerous bodies long before they approach the Earth.
The danger of asteroids and comets has been under discussion on a regular basis for many years, including at the UN and other international organizations.
The adequate means for detection of dangerous bodies has only been developed on a theoretical level. The first real experiment on the impact of an asteroid is scheduled for the beginning of 2020 with asteroid Didim and its companion Didimun.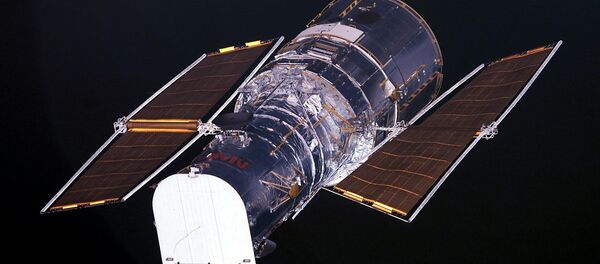 A spacecraft will be sent to try and change the orbit of Didimun which in theory will change the orbit of Didim — an asteroid with a diameter of 780 m.
The joint NASA and the European Space Agency experiment will assess the effectiveness of the "ramming method" not earlier than by 2023, given the fact that the ramming process is scheduled for 2022 and will require more time to evaluate changes in the orbit of Didim.
According to Boris Shustov, in order for AZT-33 telescope to have its capabilities fully realized, it is necessary to acquire further equipment worth about 500 million rubles.
"Wide field means a large receiving surface. In the Sayan observatory currently lays a small detector, there should be at least 20 of these to cover the entire surface. Then it will be possible to observe a huge area of the sky at once," Izvestia reported Shustov as saying.
"According to my calculations, for the purchase of the necessary parameters of detectors we require about 500 million rubles, in order for the telescope to work at its full capacity. This must be done to bring the enterprise to a full result," Shustov said.
Matrices provide a powerful part of the cost of today's wide-angle telescopes that can be called the most powerful digital cameras of today. The PS1 telescope project Pan-STARRS records observations at 1.4 billion pixels.
Within the framework of the Federal Space Program for 2016-2025, Russia plans to create an automated warning for hazardous situations in near-Earth space. As part of this project, it is planned to carry out the development of technology and software to detect threats to Earth by celestial bodies.
It will also allow for the creation of a hardware-software that can create complex simulation scenarios and countermeasures that could help protect Earth from the dangers of comets and meteorites. Hence, it is necessary to develop the hardware and software systems for collection, processing and analysis of data.