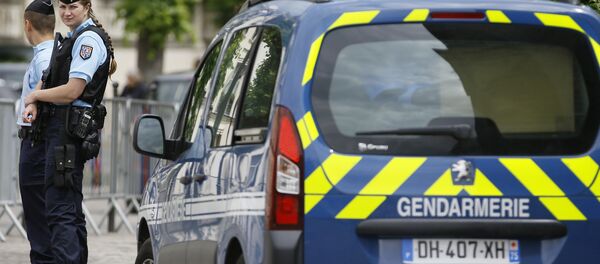 MOSCOW (Sputnik) — Lille is set to host a Russia-Slovakia football match later on Wednesday within the framework of the Euro-2016 tournament. On Tuesday, England and Wales fans clashed with Russian fans in Lille, but French police intervened with pepper spray, and detained several individuals.
"About 20 officers of the French gendarmerie surrounded by representatives of the Russian media, took way their accreditation and are currently checking their [the journalists'] documents," the Russian Izvestia newspaper said, adding that its correspondent was among the detained.
On June 11, the Russian national football team played in a draw with England's team in the French city of Marseille. After the match, the clashes between dozens of Russian and English fans erupted at the stadium. As a result, two Russian and six English nationals were detained after the scuffle.
On Tuesday, UEFA's Control, Ethics and Disciplinary Body decided to hand the Russian Football Union (RFU) a 150,000-euro ($168,000) fine and a suspended disqualification following the Marseille clashes.