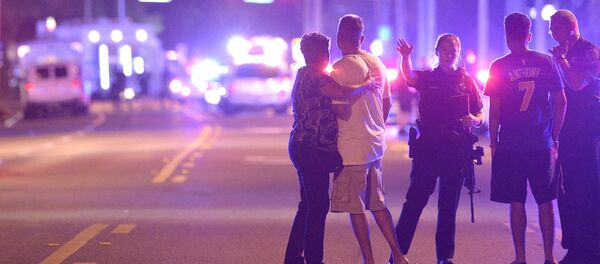 NEW YORK (Sputnik) — US Republican presidential candidate Donald Trump said Wednesday he will meet with the National Rifle Association (NRA) to discuss preventing gun sales to people on the US terror watch list and no fly list.
"I will be meeting with the NRA, who has endorsed me, about not allowing people on the terrorist watch list, or the no fly list, to buy guns," Trump said on Twitter.
The meeting takes place in the wake of the Sunday morning shooting in a crowded gay nightclub in Orlando, Florida, which left 49 people killed and least 53 injured. The 29 year-old shooter, identified as US national Omar Mateen, used legally purchased firearms despite being previously investigated by US law enforcement for possible ties to terrorist organizations.
US citizens on the terrorist watch list were able to buy weapons in 91 percent of cases in 2015, according to a report released earlier on Wednesday by Senator Dianne Feinstein.