ST.PETERSBURG (Sputnik) — Iran's ambassador to Russia expects a major growth in tourist relations between the two countries in 2016, Iran's Ambassador to Russia Mehdi Sanaei said at the St. Petersburg International Economic Forum (SPIEF).
"I am sure that this year we will witness a twofold increase in the tourism area," he said.
Earlier this year, Sanaei suggested that Tehran may unilaterally cancel tourist visas for Russian citizens.
Russia's agreement with Iran simplifying visa requirements for tourists, businesspeople and other categories of travelers took effect on February 6.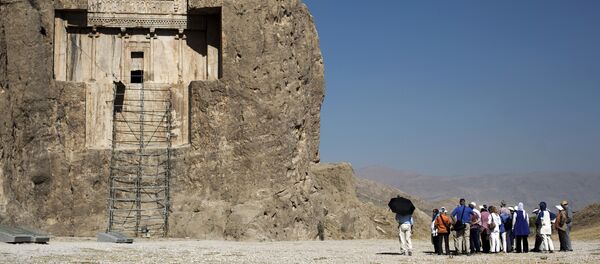 10 February 2016, 13:54 GMT
The
2016 SPIEF
is taking place on June 16-18. The agenda for SPIEF 2016, which is held at a new venue for the first time in 20 years — at the Expoforum Convention and Exhibition Centre — includes business forums of the Shanghai Cooperation Organization, BRICS, and the Business 20.
According to the organizing committee, the number of contracts at SPIEF is expected to be not less than in 2015 when the total volume of agreements reached 293 billion rubles ($4.4 billion). Russian presidential aide Yury Ushakov said on Tuesday that the number of SPIEF participants would exceed 10,000 this year, compared to 7,500 in 2015.