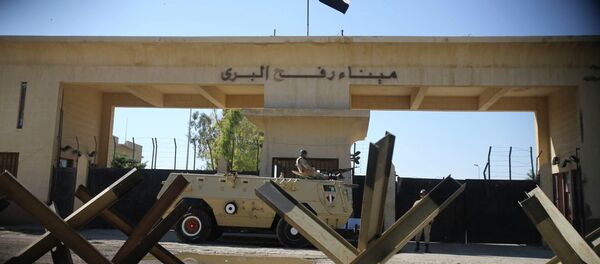 TEL AVIV (Sputnik) — According to the Yediot Aharonot newspaper, the 37-mile wall worth about $0.5 billion aims to solve the issue of underground tunnels used by Palestinians to illegally penetrate into Israel's territory diversionary purposes.
Israel imposed a blockade on the Gaza Strip in 2007, when Hamas took over the exclave following the ouster of the Fatah party from the Palestinian national unity government. The border is equipped with concrete and iron fences and signal systems.
After the July 2014 Israeli ground offensive, aiming to destroy Hamas rocket launchers and the network of tunnels along the Gaza border with the Jewish State, Israeli military continue searching for Hamas made tunnels, which have been used to resist the Israeli forces as well as to secretly enter Israeli territory and smuggle arms.
In May, the Israeli Defense Forces uncovered an infiltration tunnel belonging to the Hamas movement stretching from the southern Gaza strip into Israel.
In April, the country's Prime Minister Benjamin Netanyahu sait that Israel had made a technological breakthrough in its ability to uncover Hamas underground tunnels.