On Wednesday US Secretary of State John Kerry "warned" Damascus and Moscow that Washington's "patience was not infinite," while commenting on ceasefire violations in Syria.
"Russia needs to understand that our patience is not infinite, in fact it is very limited with whether or not Assad is going to be held accountable," Kerry told reporters after meeting with Iranian Foreign Minister Mohammad Javad Zarif in Oslo, Norway.
In his interview with Press TV James Jatras, a former US Senate foreign policy analyst, dubbed Kerry's remark as a "very mixed message."
"It is unclear what Secretary Kerry means about either holding Russia or the opposition groups accountable for violating the ceasefire. We know who these terrorist groups are, groups like Ahrar al-Sham, that are allied with al-Nusra [Front] which is [an affiliate] of al-Qaeda. And in effect, the Obama administration has been protecting these people from the Syrian government, army and the Russian Air Force because they are allied with al-Qaeda and they need to be treated as what they are — as terrorist groups," Jatras underscored.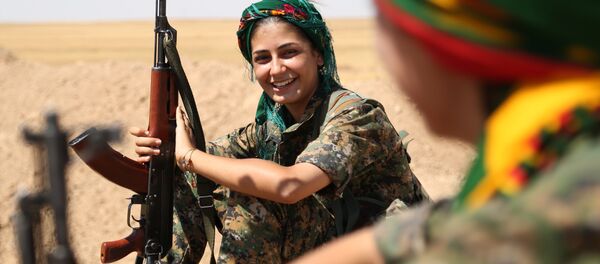 Indeed, in early June Russian Foreign Minister Lavrov
told
Moscow's '360 gradusov Podmoskovye' broadcaster that Washington asked the Kremlin not to target al-Nusra Front, because there were also "moderate Syrian opposition" groups in these territories.
Surprisingly, the aforementioned "opposition groups" have not yet separated from the al-Qaeda affiliate, remaining deaf to the White House's orders. Lavrov stressed that Russia and the US "have long agreed" on that.
"It is Russia's unwillingness to conceive that, that has Mr. Kerry evidently threatening to run out of patience and to double down on support of these terrorist groups. And we know that our [the US'] so-called allies, Saudi Arabia and Turkey, have been suggesting this very thing, the so-called Plan B to step up their terrorist campaign in Syria, and to arrange for some sort of partition of the country," Jatras emphasized.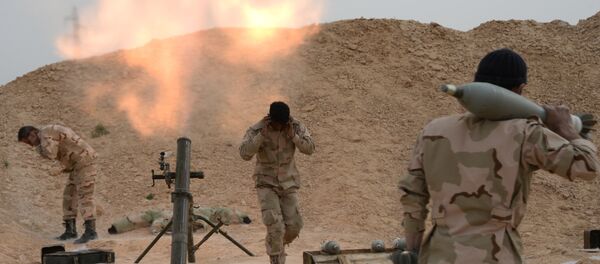 Following the inking of the Syrian ceasefire agreement by Washington and Moscow, Kerry announced that the Obama administration had
a so-called "Plan B"
that envisioned the partitioning of Syria as the way to settle the conflict.
Apparently, the current president's administration is itching to implement the plan before Barack Obama leaves the Oval Office.
This version could be possibly proven by the fact that in early May Kerry gave a de-facto ultimatum to the Syrian government and its allies, saying that they face an August deadline for starting a "political transition," that obviously meant Assad's stepping down.
"The target date for the transition is August 1. So we're now coming up to May. So either something happens in these next few months, or they are asking for a very different track," Kerry told journalists at the State Department, as quoted by the Associated Press.
"And it's unlikely that the Obama administration, so long opposed to an active American combat role in Syria, would significantly boost its presence beyond the 300 special forces it has authorized thus far in the heart of a US presidential election season. It may be more feasible for US allies like Saudi Arabia to give the rebels new weapons to fight Assad, such as portable surface-to-air missiles," Bradley Klapper of the Associated Press suggested.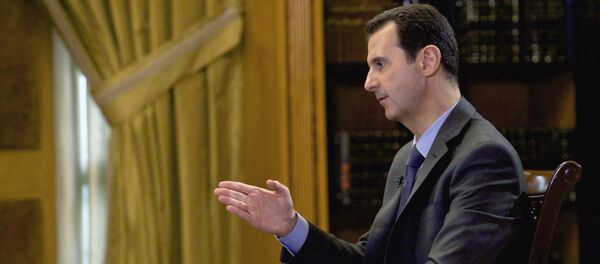 It is no secret that
Saudi Arabia and Turkey are sponsoring Islamist groups
like Ahrar ash-Sham and Jaish al-Islam and are interested in Syria's partition.
Remarkably, following Kerry's Wednesday "warning," State Department spokesperson John Kirby rushed to clarify that this "wasn't a hollow threat. It wasn't even a threat."
"[Washington] has walked back and, let's say, adjusted its approach, saying that [Kerry's remarks] were not a threat; everything was balanced out. It is a hard time for them at the moment. Emotions run high ahead of elections," Russian Foreign Ministry spokeswoman Maria Zakharova told Sputnik on the sidelines of the 2016 St. Petersburg International Economic Forum (SPIEF).