ST. PETERSBURG (Sputnik) – On Wednesday, the Federal Reserve System announced its decision to leave benchmark interest rate unchanged.
"The decision was rather expected, I think that before this decision the markets have already taken [it] into the account in asset prices, it was expected by the majority of investors and analysts," Nabiullina told reporters on the sidelines of the St. Petersburg International Economic Forum (SPIEF).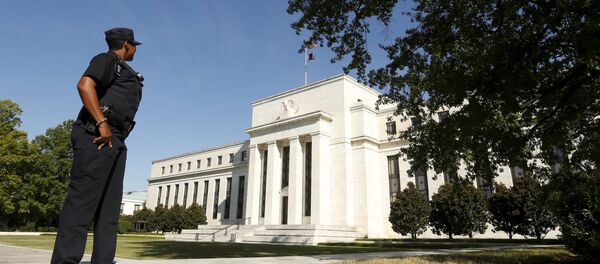 She added that the Russian Central Bank expected the future Federal Reserve System policies regarding key interest rates to be "smooth, quite predictable and without consequences in the form of increased turbulence on the market."
The 2016 St. Petersburg International Economic Forum is taking place on June 16-18. The agenda for SPIEF-2016, which will be held at a new venue for the first time in 20 years — at the Expoforum Convention and Exhibition Centre — includes business forums of the Shanghai Cooperation Organization, BRICS, and the Business 20. According to the organizing committee, the number of contracts at SPIEF is expected to be not less than in 2015 when the total volume of agreements reached 293 billion rubles ($4.4 billion). Russian presidential aide Yury Ushakov said on Tuesday that the number of SPIEF participants would exceed 10,000 this year, compared to 7,500 in 2015.