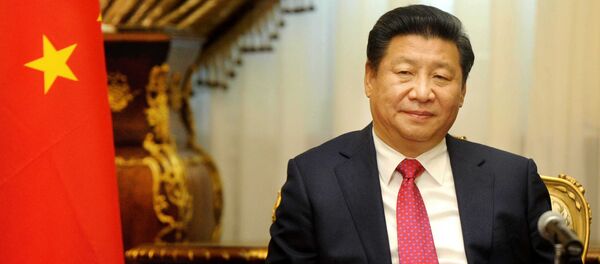 On Friday Chinese President Xi Jinping arrived in Belgrade on a three-day visit to Serbia, after which he will visit Poland and Uzbekistan.
According to reports, Serbia and China will sign around 20 agreements during the President's visit. These include an agreement about the modernization of the Belgrade-Budapest train line, and China's proposed investment of 17 million euros in infrastructure and development projects involving Chinese firms.
Aleksandar Jankovic, the Serbian government's Director of the Department for Asia, Australia and the Pacific, told Sputnik that Serbia and China are important strategic partners.
"Economic cooperation has been developing strongly in recent years, not just in commodities (worth $1.3 billion), but cooperation is increasing on specific projects like the Kostolac thermal power plant, which is worth more than $1 billion. There are also multimillion dollar projects to build transport infrastructure in Serbia," Jankovic explained.
"Of course, Serbia is by far not the only country on the 'Silk Road'; more than 60 countries are involved in this project. However, Serbia was one of the first to get involved. During Prime Minister Alexander Vucic' visit to China in November 2015, Serbia and China signed a memorandum of understanding about the joint promotion of the 'New Silk Road,' which includes two strategic initiatives, an economic belt and a sea route. Serbia's geographic location makes it a key point on the route, which links three continents."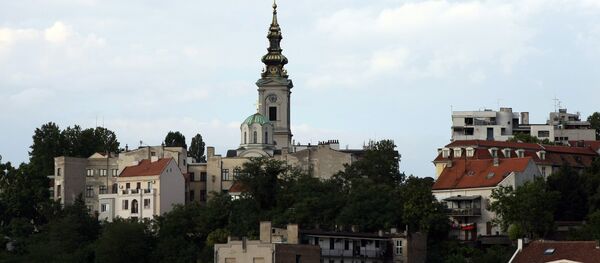 Serbian journalist Borislav Korkodelovic told Sputnik that China's partnership with Serbia has ramifications for the EU and US, who may be anxious about China's increasing influence in Eastern Europe.
"I wouldn't be surprised if the cooperation between Belgrade and Beijing begins to disturb the EU at some point. The new 'Silk Road' is a serious challenge for China, as the Chinese cannot control many points of the route, and they know that," Korkodelovic said.
"You also can't say that the US is feeling comfortable watching the unbelievable rise of China. In a sense, the new 'Silk Road' isn't possible without the US, but whether it is ready to be a part of the process is a big question."
"The Cold War ended in the East, but not in the West, where China and Russia are still perceived as 'Red' countries – and US policy is taking aim at both countries," Korkodelovic concluded.