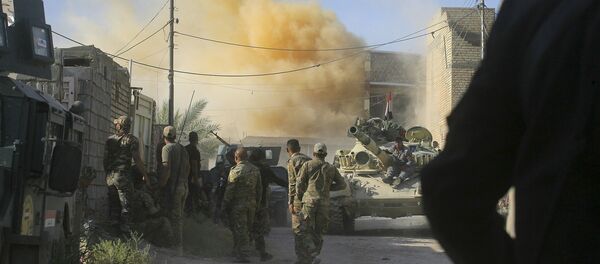 MOSCOW (Sputnik)
–
Earlier in the day, local media reported that the Iraqi security forces took under their control the center of Fallujah.
"Daesh militants in Fallujah are now concentrated in the area of Dzulani in the north of the city. The operation may be completed during two to three days," the commander of the operation, Brig. Gen. Abdelwahab Saadi, said as quoted by the Sky News Arabia.
Saadi added there were not many civilians in the city.
Fallujah, located some 42 miles west of the Iraqi capital of Baghdad, is one of the largest cities in the Anbar province. The Daesh, outlawed in many countries including Russia, has been in control of the city since 2014.