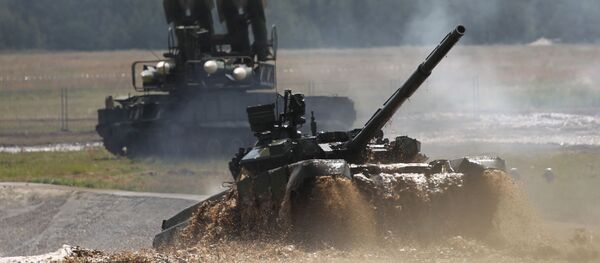 Russian President Vladimir Putin has ordered another unannounced inspection of Russia's Armed Forces to assess the state and readiness of Russia's military arsenals.
The move by Russia comes as NATO holds the largest military drills in Poland since the Cold War.
The two-week long Anaconda initiative, in turn, is designed to check "the alliance's ability to defend its eastern flank," according to Polish Defense Minister Antoni Macierewicz.
More than 31,000 NATO servicemen from 24 countries as well as soldiers from Ukraine are taking part in the exercises. Around 14,000 US troops are also set to join in.
However the alliance is accusing Russia of using its drills to "elevate tension and display military prowess."
Lukasz Kulesa analyst from London-based thinktank the European Leadership Network thinks it is no coincidence that the snap drill is taking place so close before next month's NATO summit in Poland.
"I'm sure part of the reasoning behind starting the drills is to balance the coverage of the NATO exercises in Eastern Europe and Baltic Sea area, and send a signal that Russia won't be intimidated by the perspective of the NATO summit," he said in an interview with the Newsweek magazine.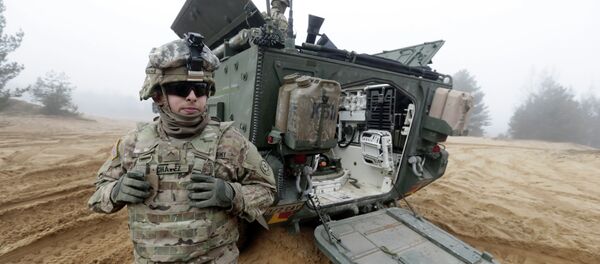 "As the exercises unfold during the next days, we should see some training and mobilization of units also close to NATO territory, with displays of modern weaponry – all covered by the media," he added.
"But, equally importantly, the exercise fits into the broader program of training of the Russian armed forces and its security apparatus. In previous years, the focus has been mostly on the higher-readiness land units, air force and nuclear forces. So it makes sense to the Russians to broaden the scope to include large numbers of the reservists, train usage of pre-positioned equipment, as well as protection of crucial infrastructure inside the country against internal unrest or sabotage.  But I would keep calm and not read it as preparation for World War III," the analyst concluded.
The practice of having unannounced inspections of combat readiness was revived after Sergei Shoigu took the defense minister's office in 2012.
In February, the Russian president ordered snap inspections of the country's Central Military District. During the inspections, the troops were carrying out various drills to test their combat readiness. The checks also assessed the airborne forces' readiness for long-distance missions and landing in unfamiliar terrain.